The TechBridge Portfolio
Fraunhofer Center for Sustainable Energy Systems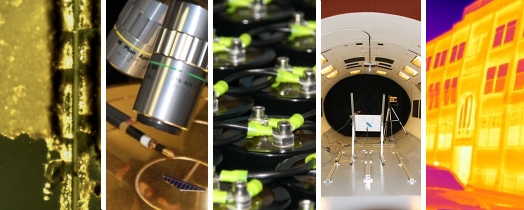 Meet Our Awardees and Clients
Since 2010, TechBridge has supported innovative clean energy start-ups by connecting them to the resources and partners needed to help them succeed. The TechBridge portfolio encompasses a wide variety of companies in areas ranging from water treatment to energy monitoring.
R&D Awards: Prototyping, Development, Testing & Demonstration
Through its connection with the Fraunhofer Society's worldwide research network, TechBridge is able to work with start-ups to test out, demonstrate, and refine their technologies and products.
| | | | |
| --- | --- | --- | --- |
| Company | Description | Solicitation / Award | Year |
| XTRLs | Interoperable Microgrid Control Solution | TechBridge Microgrid Challenge | 2014 |
| | Prototyping Solar Energy-Powered Art | Department of Energy / U-Launch | 2014 |
| NBD Nanotechnologies | Sustainable, low-energy water source alternatives in arid climates | U-Launch / Cleantech Open Northeast | 2013 |
| | Low-cost hardware/software solutions for collecting household energy consumption data | U-Launch / Cleantech Open Northeast | 2013 |
| | On-demand Building Efficiency Intelligence (BEI) software platform | 2012 Utility Technology Challenge | 2012 |
| | Facilitating customer engagement with utilities | 2012 Utility Technology Challenge | 2012 |
| | Tool to monitor, benchmark water/energy use in buildings | 2012 Utility Technology Challenge | 2012 |
| | Bio-electrochemical Systems (BES), also known as microbial fuel cells | Clean Energy Alliance (CEA) Grant | 2012 |
| | Energy-efficient radiator enclosures | Clean Energy Alliance (CEA) Grant | 2012 |
| Arctic Sand | Power converter chips to reduce electricity costs for data centers | U-Launch / Cleantech Open Northeast | 2011 |
| | Digital data communications through general-purpose lighting | U-Launch / Cleantech Open Northeast | 2011 |
| | Solar technologies to enable deployment in everyday products and surfaces | U-Launch / Cleantech Open Northeast | 2011 |
| | Zero-touch building audits algorithm | U-Launch | 2011 |
| N12 Technologies | Advanced hybrid composite company | U-Launch | 2011 |
| | Photobioreactors for growing algae feedstock | Fraunhofer Venture | 2011 |
| | Fuel made from recycled oil waste | Fraunhofer Venture | 2010 |