The Fraunhofer TechBridge Program
Fraunhofer Center for Sustainable Energy Systems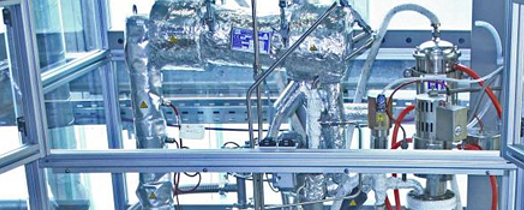 A New Model for Cleantech Commercialization
Fraunhofer CSE's TechBridge program helps promising early-stage, clean energy start-ups build, develop, and validate their technologies to accelerate commercialization by:
Developing and Testing Prototypes
Deploying Field Demonstrations
Performing Third-Party Evaluation
Preparing Techno-Economic Roadmaps
...and much more!
By tapping into the deep industry knowledge at Fraunhofer, TechBridge executes targeted, low-cost projects from an industry perspective that move a product toward commercialization.
As a result of TechBridge start-up activities, investors and strategic partners benefit from the de-risking and development of early-stage technologies.

Fraunhofer CSE is a 501 (C) 3. Services are provided at no cost to start-ups, and field-of-use IP is fully protected. TechBridge is funded by private and public sector stakeholders.
The TechBridge Fellowship Program

Interested in becoming a TechBridge Fellow? Work with cleantech startups, get exposed to different technology areas, and help us develop a new model for cleantech commercialization!